One stop solution for fee management, report card generation, e-learning 
and four way notifications (Mobile notifications, SMS, Email, WhatsApp) of events, circulars, gallery and homework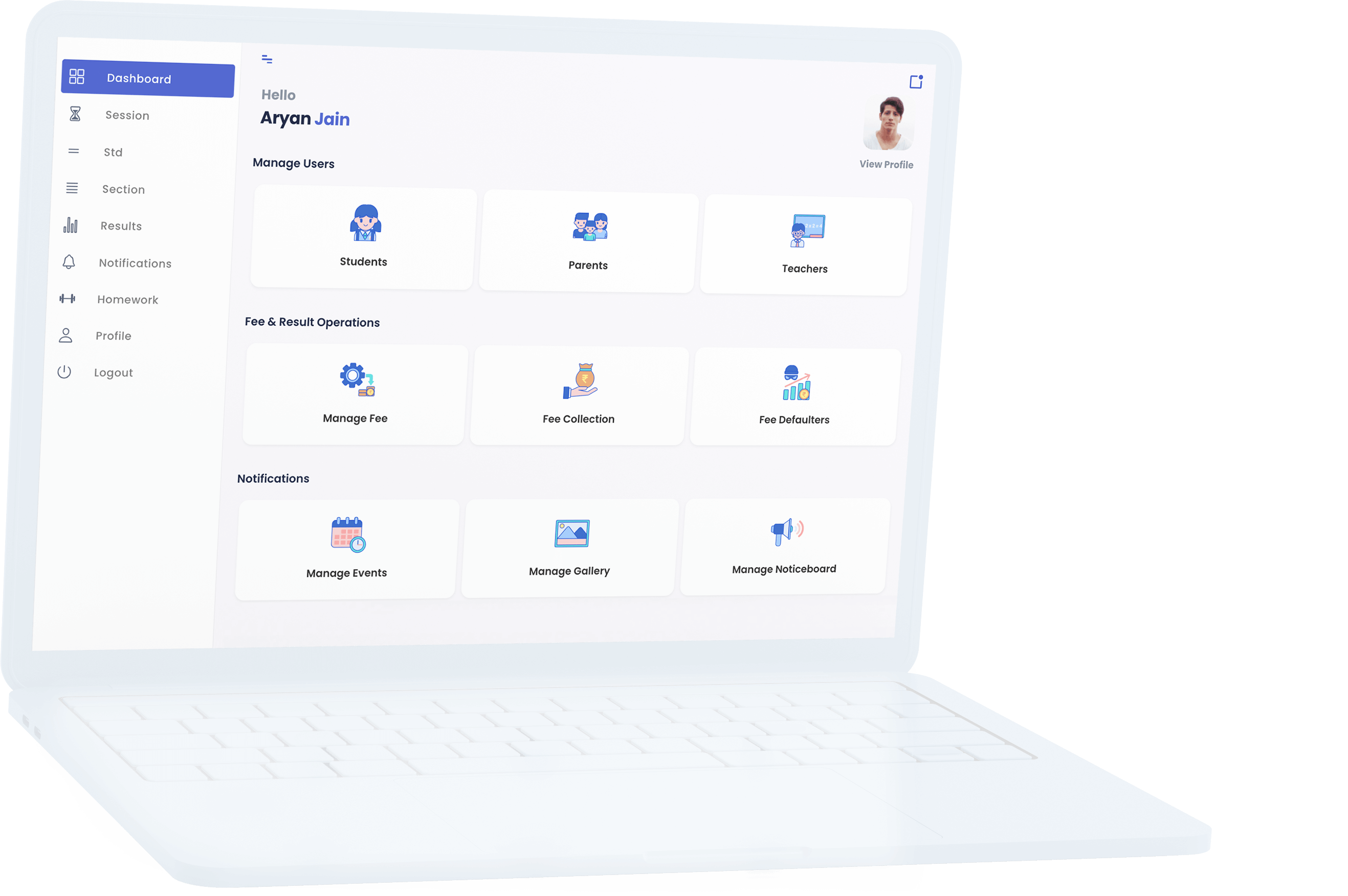 to accomplish institutional goals
Teacher can upload his daily lesson videos, subject and chapter wise which will get automatically curated for student as subject-wise and daily lesson plan. For security we disable screen capture and recording.
Teacher can also check the statics of students who haven't completed their lesson plan.
Students can access notes as well as ask doubts in app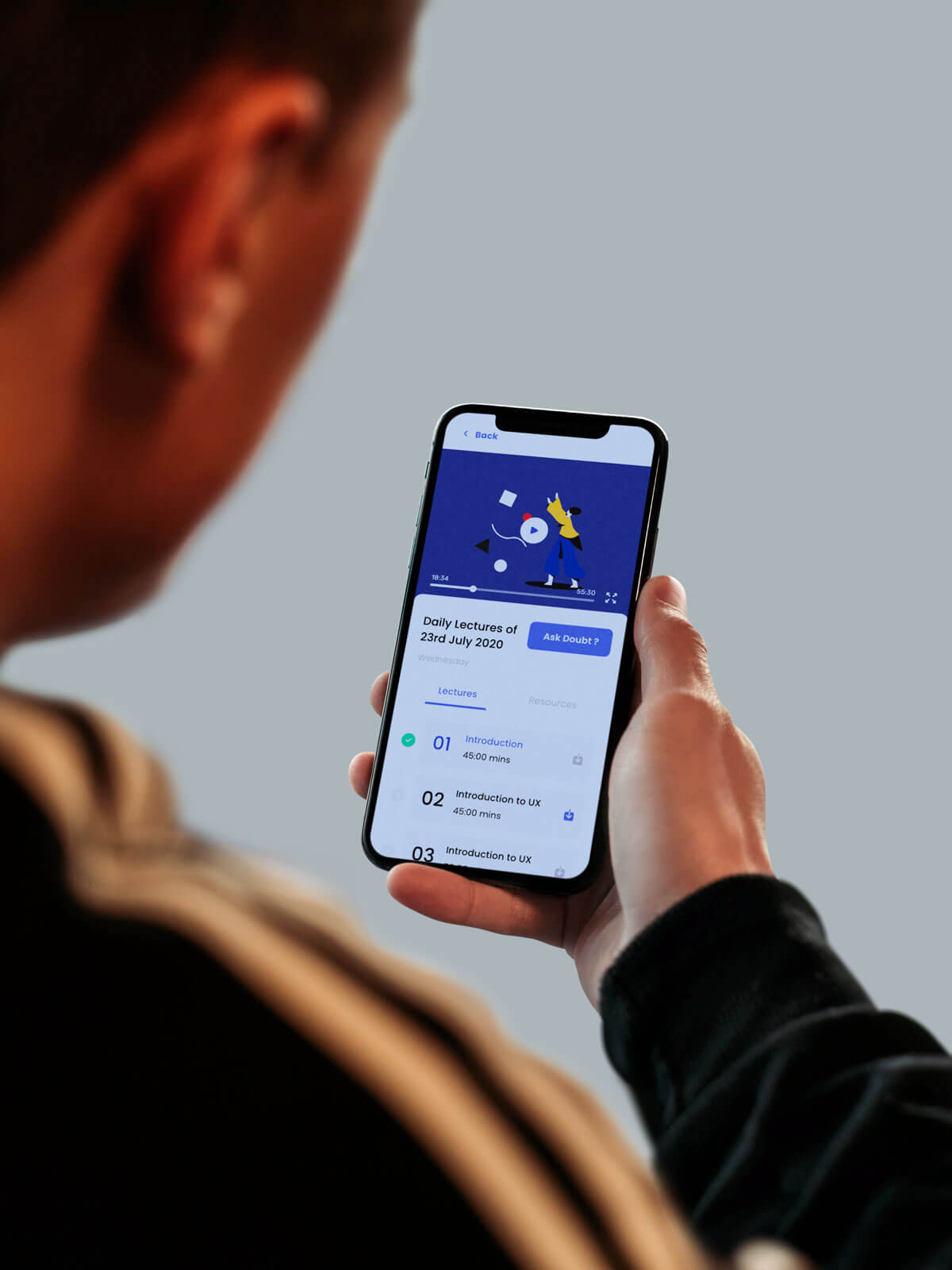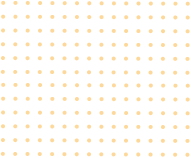 How do we handle e-learning video protection?
Encrypted DRM Video Streaming
Dynamic Watermarking
Screen Capture Blocking in Mobile Apps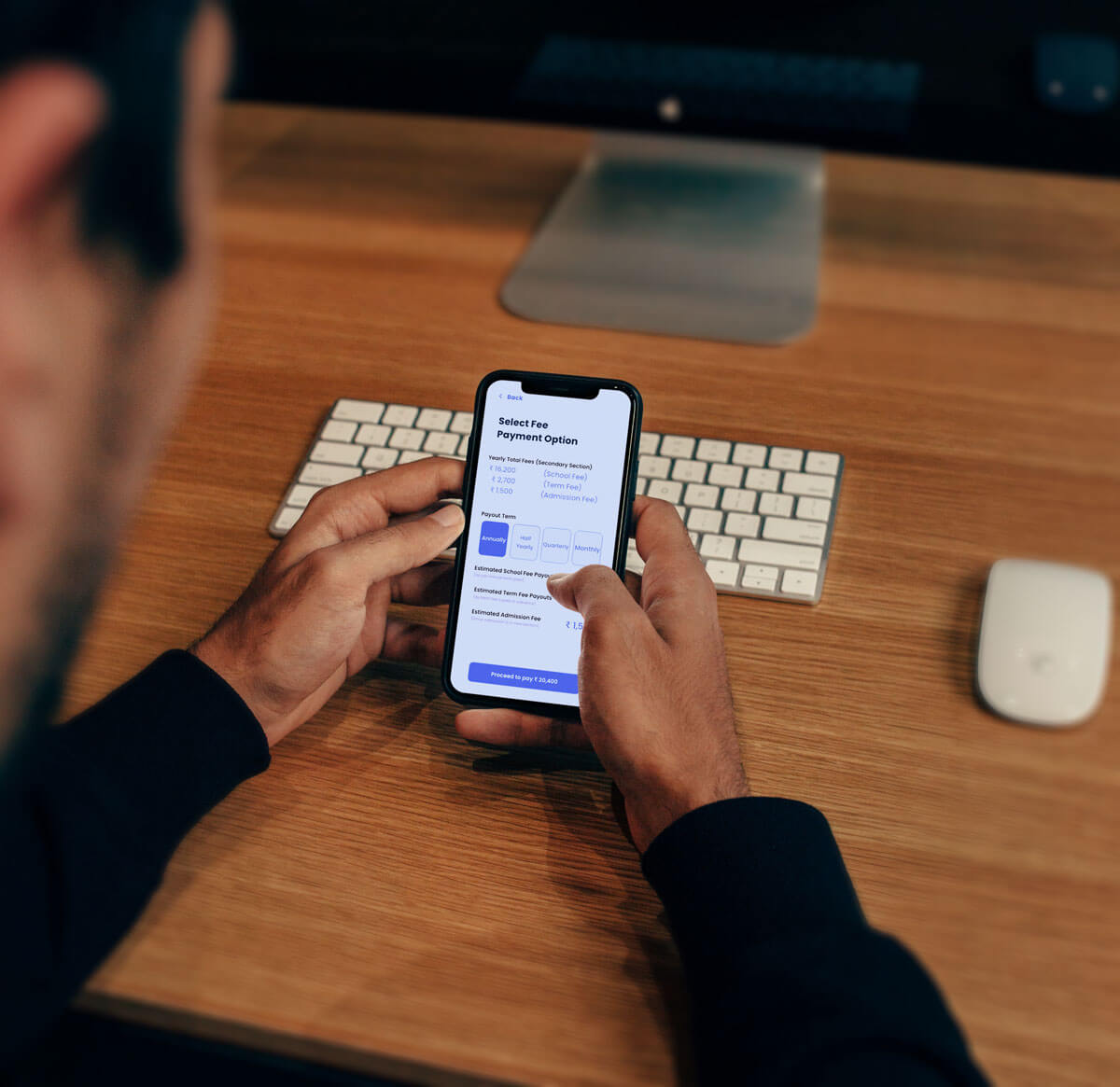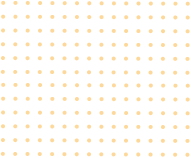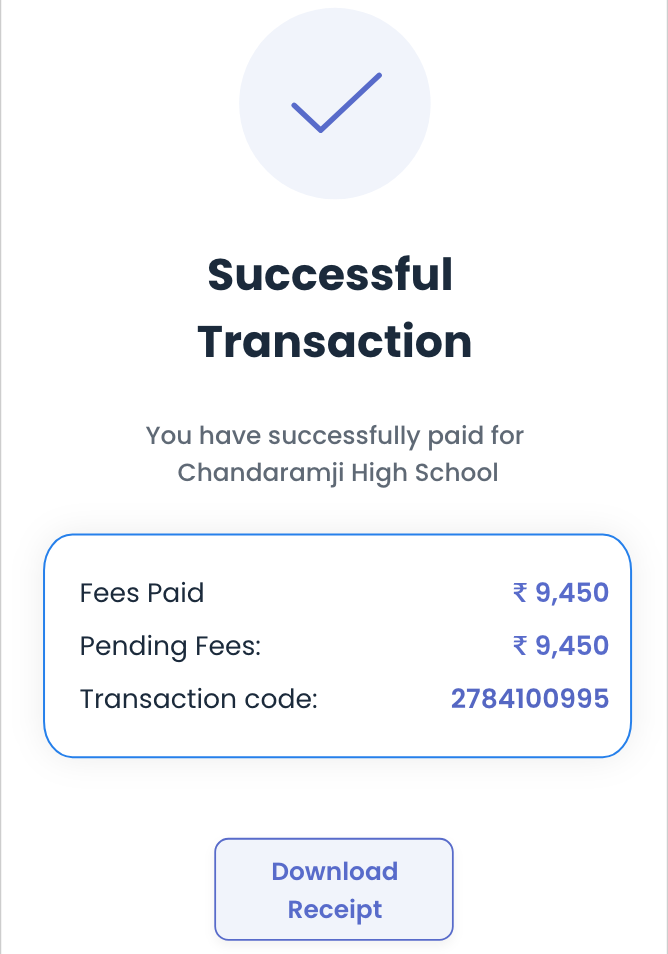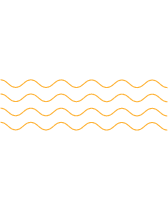 Eliminate the hassle of managing long queues
Admin can configure tuition, term and admission fee for the student and can make the available payment option(yearly, half-yearly and quarterly or monthly).
Admin can also view the monthly report of defaulter who haven't paid the fees and also check total and monthly collection of fees at any point of time.
Never miss a notification
Whenever something is updated we have a 4 way notifications channel in which parents and students are updated via WhatsApp, sms, email and mobile push notifications.
4-way notifications are sent for homework, events, gallery, reports, fee reminders, notice board(circulars), etc.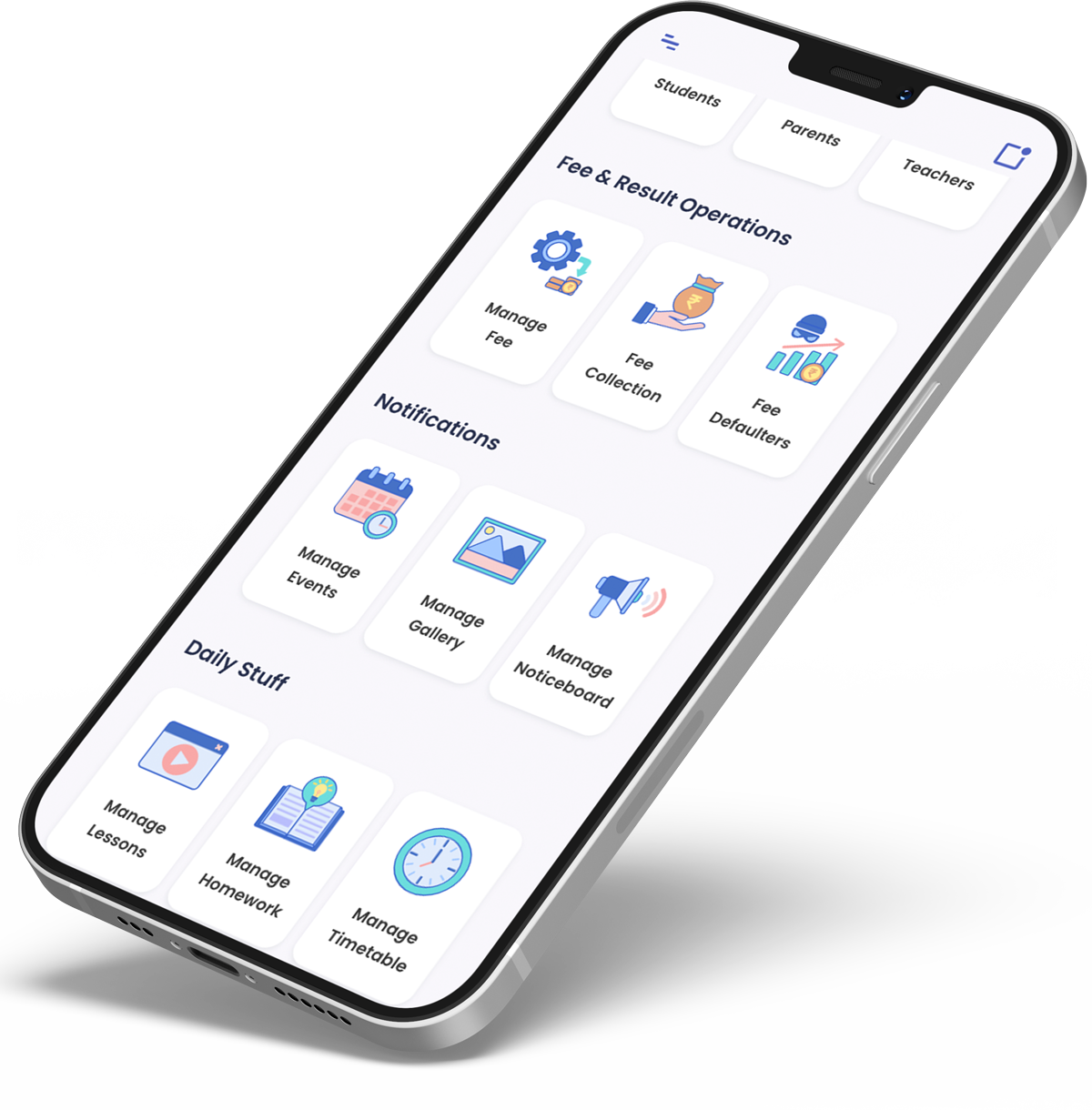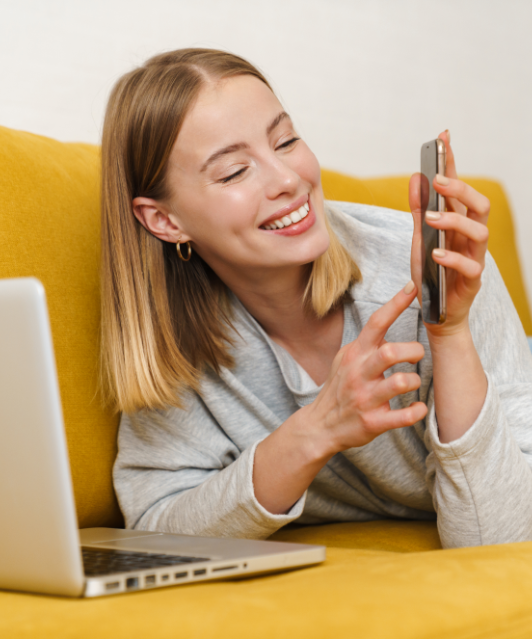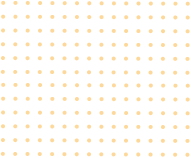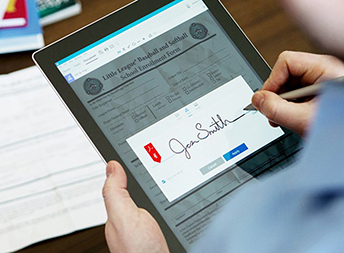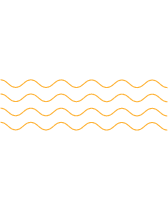 Whenever reports or circulars are generated on app parents can e-sign them with their e-signature.
Also school admin can track pending e-sign verification of parent on report or circular and notify them of the same.
one-stop solution for the daily hassles of teachers, parents, students, and schools that arise due to improper communication.
The App that supports teachers with the daily school life activities and eases their workload.

e-KYC based enrolment of student, parents and teachers
Aadhaar Paperless e-KYC is used for verification of identification and address

Get report card generated for your students as per your school board formats. We support all possible grading systems.

Teachers can assign homework to students and students can submit it online and get it reviewed.

Get notified for daily time table as well as know about any specifics for the corresponding lecture (like getting worksheet or different book, etc)

Keep your parents and students informed of the latest school happenings. Unlimited characters, links, and images. Can link news items already on your website.

Teachers can mark student attendance with the app in less than 60 seconds.
Parents apply for their ward's leave which gets updated on teacher's digital register.
Contact now to see us more directly and connect with you in real time.